Charmission Travel
Why to choose this agent
Charmission Travel is dedicated to inbound travel to China. We are experienced in and good at making great China trips and taking care of travelers in China.

We have a charm mission: to help people discover the charm of travel and the charm of China. We believe travel enriches and changes people's lives. We'd love to help more people enjoy the charm of it.

Our team is very balanced, comprised of both travel professionals who have been working in inbound travel for many years as well as young ambitious travel specialists who are interested in and devoted to a career in tourism. Most team members have been working together for years since their graduation from university and they have the same spirit to grow together, to serve people.
We love travel ourselves and we have team trips (sometimes taking families) every year home and abroad. Travel has made us better persons, a better team.
The Chinese name of our company means Olive Tree. Mission also means a kind of olive. We love green and peace. We wish all people to live happily and healthily in a good environment.
We aim to build a better future through tourism.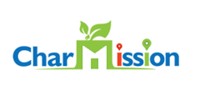 15 Yangfangdian Road
Beijing, China