Beauty of Japan

Why to choose this agent
We are proud to be a Japan- specialist travel company with the head office in Tokyo and branches offices in Kyoto, Kyushu and Matsumoto and Europe contact office in Germany. Offshore office in Hanoi, Vietnam services as a support office in undertaking efficient business operations in Marketing, IT and FIT enquiry. Our company is headed by 2 young, dynamic industry experts with true passion for Japan, who genuinely believes in cultivating sustainable business practice. We are passionate about what we do and our mission is to spread the "Beauty of Japan" to the world and bring an extraordinary experience of Japanese culture in a responsible way.

We hope to share our genuine local experience, and our everyday inspiration to live and breathe Japan by crafting a rewarding journey for you. Flawless nationwide network with local stakeholders, enthusiastic and knowledgeable guides, coupled with a passionate internal team, we believe you'll have an unforgettable travel experience while traveling with Beauty of Japan Tours.

We look forward to making your trip very personal and truly inspirational!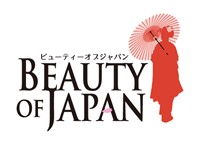 Shintomicho 1-chome bldg. 5F, 1-3-2 Shintomi, Chuo-ku, Tokyo 104-0041
Tokyo, Japan